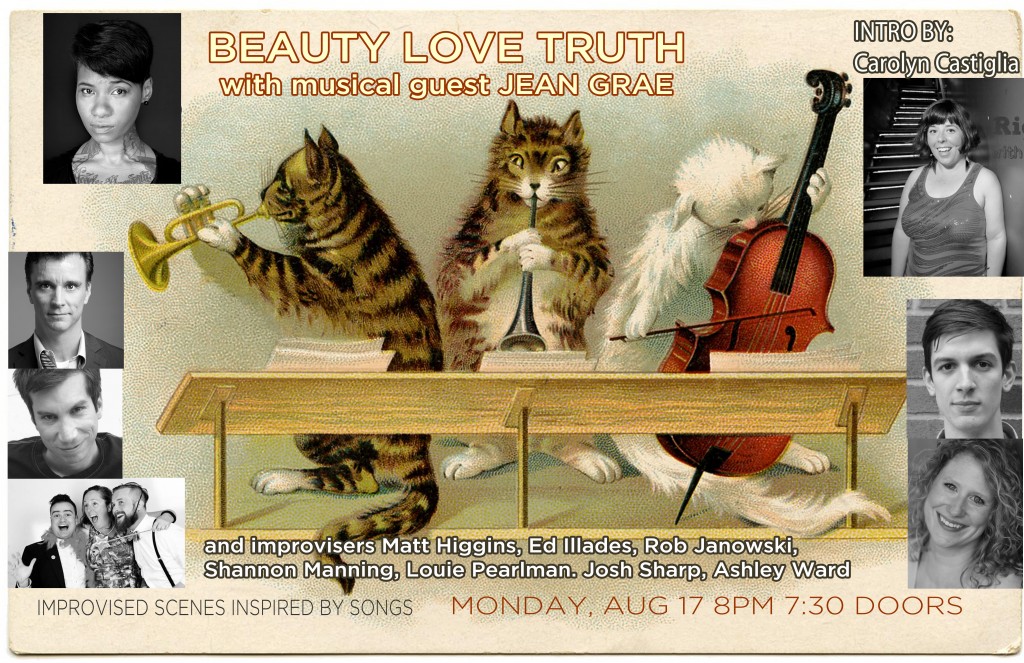 BEAUTY LOVE TRUTH with musical guest JEAN GRAE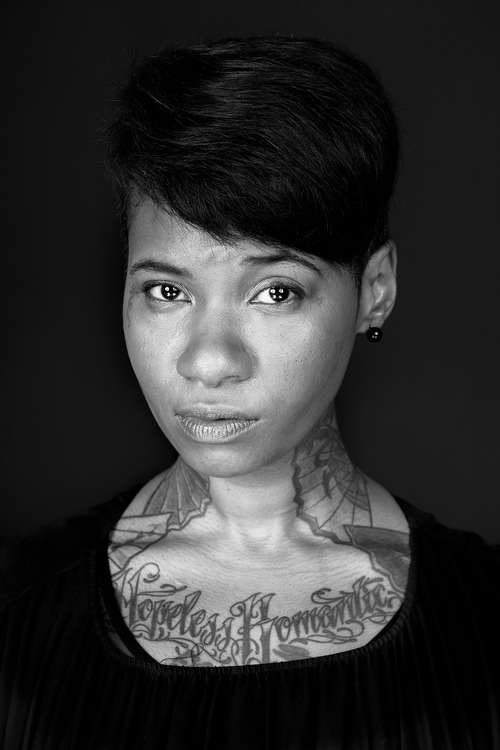 Improvisers: Ed Illades, Ashley Ward, Matt Higgins, Rob Janowski, Louie Pearlman, Shannon Manning, Josh Sharp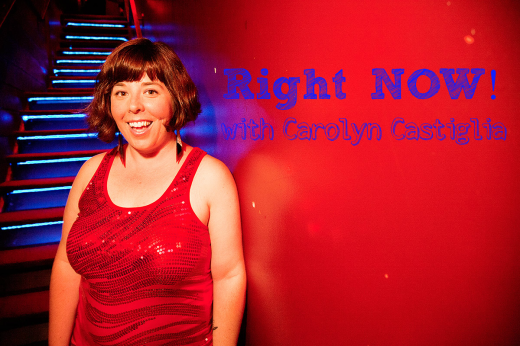 Mon, August 17, 2015Doors: 7:30 pm / Show: 8:00 pm
Union Hall Brooklyn, NY$8 Advance / $10 Day of Show
This event is 21 and over
**Please note this event will be mixed seated/standing. Arrive early for best seat selection.
Join Beauty Love Truth for an adventurous evening of music, inspiration, and comedy. Guest musicians kick things off by playing a song, and after each song a rotating cast of improvisers create scenes inspired by the mood, images, themes, or words from the song. Nothing is planned; sweet, tragic, or ridiculous relationships unfold, worlds are created or destroyed, souls enlightened or crushed, and magic truths underscored with laughter.
Improvisers:
Josh Sharp is a stand up and sketch comedian who was included on Vulture's 2015 "Comics You Should Know" and was named a "Comic to Watch" by TimeOut NY. He was featured in NYCF's "Best of Sketch" in 2013, 2014 and 2015. You can see his lewdy crudey queer musical "Fucking Identical Twins" now running at the UCB Theatre, his experimental comedy show "Cool Shit/Weird Shit" on the 4th Friday of the month at UCB-East, his gay variety show "A Gay Show For All People" monthly at the Duplex, or you can just stay at home and watch TV on your computer like a loser. If that's your game, his web series, "How Shit Works", is soon to drop on IFC.com.
Ed Illades
Ed has studied and performed improv at Improv Olympic and Annoyance Theatre in Chicago, as well as various bars and festivals here and there. He was an instructor and coach at Improv Olympic until he set sail to perform on a cruise ship with Second City in January of 2008. Ed has performed with the groups Johnny Roast Beef, Brad Renfro, The Gambino Crew, and Pudding-Thank-You, written and performed sketch comedy with Sketchcore, and directed the sketch show Sandy Takes A Break, which played at the NY Sketch Festival and at Comedy Central's performance space in Los Angeles (yes, that Los Angeles). He currently lives, teaches and performs in New York (Yes, that New York).
 
Ashley Ward is an actor, singer and writer originally from Conyers, Ga. She has been performing improv and sketch comedy in New York for more than seven years and continues to perform with several groups, including PIT house team Big Black Car, musical improv group Baby Wants Candy, Taco Supreme, 30,000 khz of Sound, Cragg and Ward, Married Nate and Ashley and Poopy Poopy Fart Fart. Additionally she is a proud Striking Viking Story Pirate and a Jeopardy! champion. Ashley has a degree in Musical Theater from Webster University in St. Louis and loves singing and dancing and, when called for, prancing. In addition to performing live, Ashley has been in many comedic shorts and web series including featured roles in BOF (Best of Friends) and the TMZ parody, TMI, where you get some decent shots of her rack.
MATT HIGGINS is an Andy Kaufman Award finalist and original member of Burn Manhattan and Centralia. Matt helped kick off Human Giant's 24-hour take-over of MTV. His stand-up has been featured on Comedy Central. Matt;s favorite TV role was on the season finale of CBS's cop show NYC 22. Film credits include supporting roles in "Girl Missing" (Amy Poehler, Kate Walsh, Adam McKay and Will Arnett), "Approaching Union Square (IFC), and Shadowboxer a Lee Daniels film (Cuba Gooding Jr., Monique, Macy Gray, Joseph Gordon-Levitt, and Helen Mirren). Matt studied improvisation with Ralph Buckley and Paul Sills. Matt and Michelle Best co-wrote Halfway There a TV pilot, which was an official selection to the 2009 NYTVF. Matt is a founding member of UP Theater Company.
From Calgary, Alberta, Canada improv company The Kinkonauts!
LOUIE PEARLMAN is a comedic performer, educator and song-writer living in Queens, NY. He is a producer, director, puppeteer and performer with the nationally-recognized entertainment company The Story Pirates. He also teaches a series of popular improv classes for teenagers.Favorite past projects include playing J. Jonah Jameson in The Spidey Project, appearing in the music video for Tom Tom Club's Downtown Rockers and DJing Where The Action Is! A monthly sixties music night with Allison Boron.
Shannon Manning is a writer and producer, and creator of Beauty Love Truth (improv inspired by guest musician) which has run for over a decade at UCB, PIT, Magnet, Barrow Street Theater, Standard Toykraft, and now Union Hall. Shannon learned improv from the legendary comedy inspiration Del Close and loves to talk about it. 
---
Venue Information:
Union Hall – Brooklyn
702 Union Street
Brooklyn, NY, 11215
http://www.unionhallny.com/