A revolving cast of some of the best improvisers improvise a play inspired in the moment by the guest musician.
Wednesday, Sept 10, 2014, 8pm. With musical guest DOUG GILLARD!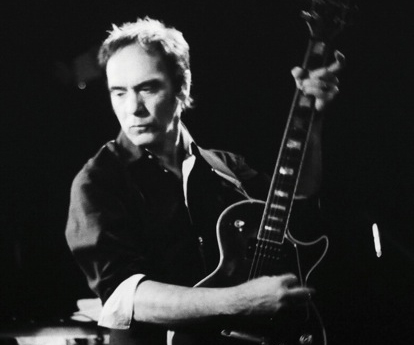 IMPROVISERS:
Jon Bander (Magnet)
Matt Higgins (Centralia, Burn Manhattan)
Shannon Manning (Second City, IO, UCB, "Conan")
Chris Mills (PIT)
Louie Pearlman ("Billy on the Street", Story Pirates, Spidey Project)
Mary Regan(UCB, Magnet, PIT)
Micah Sherman (The Baldwins, The Scene-PIT)
Betsy Todd (UCB, Magnet, "Battle of the Bozos")

Plus an introduction by CATIE LAZARUSÂ (Employee of the Month Show)Â who will hold forth on the topic of beauty, love, and/or truth!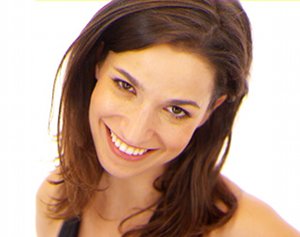 All this, plus drinks and a hang before and afterwards…for $10.
Advanced tickets available and recommended!
More about Doug Gillard:
Doug Gillard is a guitarist and songwriter who has performed with bands and artists such as  Guided by Voices, Nada Surf, Richard Buckner, Death Of Samantha, Gem, Cobra Verde,Children's Crusade, Starvation Army, My Dad is Dead, The Mice, Bill Fox, Sally Crewe, Mascott, Anders and Kendall, Gramercy Arms, The Oranges Band, and as a solo artist.
This year he released the album "Parade On" (Nine Mile Records) to great reviews. Gillard has also scored several independent films, including American Cannibal. Gillard presently lives in New York and is a member of Nada Surf.
More about Catie Lazarus:
CATIE LAZARUS is a writer and hosts the podcast EMPLOYEE OF THE MONTH, which features a live monthly taping at Joe's Pub, where she is an Artist-in-Resident. ECNY awarded her "Best Comedy Writer" and Lewis Black described her as, "More Brilliant Than She'll Ever Know." Lazarus writes a column for Out Magazine and has contributed drivel to The New York Times Magazine, Slate, The Daily Beast, Bust, Cosmo, Sesame Workshop, Tribeca Film Festival, Gawker, Funny or Die, Sundance, and numerous anthologies. She also does storytelling and voice overs.  Lazarus is a member of the WGA and involved with The Moth, Just Vision, Azahar Foundation, and UCB. She received her MA and BA from Wesleyan. Please do not hold any of these institutions liable as a result.