A revolving cast of some of the best improvisers come to improvise a play inspired in the moment by the guest musician. That's Beauty Love Truth!
NEXT SHOW: Saturday, June 8, 2013 at 8pm with musical guest COMMON PRAYER (feat. Jason Sebastian Russo/Tara Autovino)
[Read the Q&A by Kaitlin Fontana here!]
CourtPie Photography
and this amazing cast of improvisers:
Kaitlin Fontana (the PIT's BODYHEAT, the Magnet Theater's Breakfast for Dinner, Buckshot N Benny)
Matt Higgins (Centralia, Burn Manhattan)
Shannon Manning (Second City, IO, UCB, "Conan")
Doug Moe ("Doug Moe is a Bad Dad," UCB's MOTHER, "30 Rock," "Conan")
Louie Pearlman ("Billy on the Street", Story Pirates, Spidey Project)
Andy Schneeflock  (Story Pirates, 4Squares Improv, "Robocamp" "Boardwalk Empire")
Lauren Ashley Smith (Story Pirates, Featherweight)
Sean Taylor (Magnet Junior Varsity, Spotlight, Pizza Month, Variety Underground)
Plus an introduction by Maggie Serota (Low Times podcast, The Onion AV Club, Radar, NY Press, Philadelphia Weekly)
All this, plus drinks and a hang before and afterwards…for $10. (Donations welcome!)
Standard Toykraft 722 Metropolitan Ave, Brooklyn, New York. L to Graham or G to Metropolitan.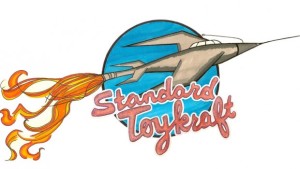 BEAUTY LOVE TRUTH Press Release June 8, 2013
And LOOKIT:
IMPROV FOR POETS AND GENIUSES. An improv workshop for everybody.